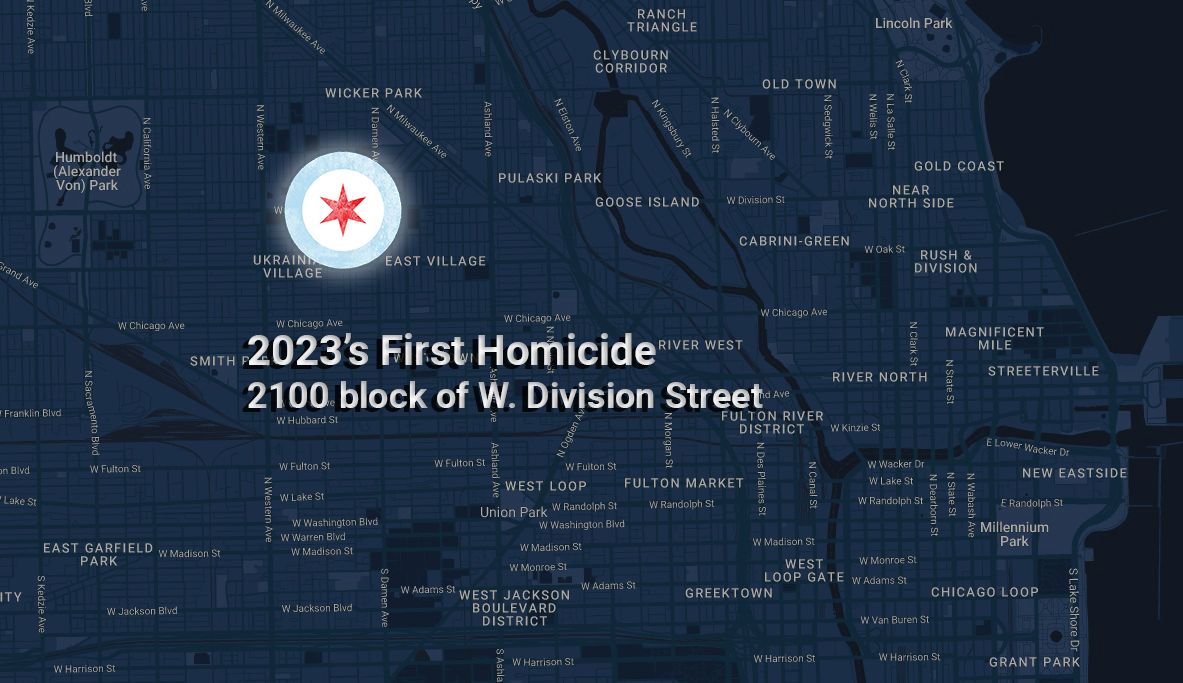 CHICAGO, Ukrainian Village – One person was killed and another injured in a shootout at hookah lounges around a Ukrainian village early on New Year's Day, officials said.
The shootout is the city's first murder of 2023.
According to police, around 1:30 a.m. on New Year's Day, an unknown man attempted to enter The Lyon's Den hookah lounge at block 2100 of W. Division Street, which borders the Ukrainian Village and Wicker Park neighborhoods on the northwest side of the city. It was made. The man allegedly tried to force his way into the store, "wielding a pistol."
Their relationship to the business is unknown at this time, but police said there was a shootout inside the hookah lounge between the as yet unknown criminals and the two victims.
The first victim was a 28-year-old man who was reportedly shot in the left leg, abdomen and shoulder. He was taken to Stroger Hospital, initially thought to be in critical condition, but later died from his injuries. The second victim is his 26-year-old man who was shot in his left calf. A second victim is also in good condition at Strager Hospital.
CWBChicago spoke to an officer who reportedly reviewed surveillance video of the shooting. Officers described the shooter as a black man with short curly hair, wearing a blue sweater over a light blue shirt, black jeans, and white shoes. He added that he believes he is 6 feet 0 inches and weighs about 180 to 200 pounds.
No one has been taken into custody, but authorities are looking for the brightly colored SUV that fled the scene.
As of this publication, the victim of this shooting is the first homicide victim in calendar year 2023.
---
The Chicago Journal needs your help.
just $20/year, your subscription not only helps us grow, but also helps us maintain our commitment to independent publishing.
Click here to subscribe
If you are already a subscriber and would like to send us your tips for continuing to support the Chicago Journal, you can do so at the link below.
Send a tip to the Chicago Journal
---