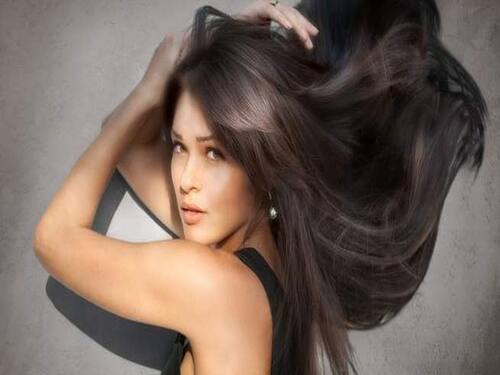 Wearing a good hat and cap will cover your hair and prevent your scalp from drying out.
It's true that winter takes a toll on your skin and hair. Cold, dry hair and the temptation to skip washing your hair, combined with the heat of radiators, often leave your hair dry and brittle. In addition, neglecting hair care can lead to dry and itchy scalp, dandruff, hair loss and other upset problems.
Myth: You don't have to worry about what you eat because you don't have to show off
actual: Did you know that your hair sits under your scalp for two weeks before it emerges? Eating right and moisturizing your body will help your hair. Your entire body, especially your hair, will benefit from vitamins and nutrients, especially in winter. Vitamin C, biotin, iron and niacin are essential sources of nutrients for your hair follicles. So take advantage of winter and eat a colorful plate every day. Spinach, fenugreek, carrots, beets, papaya, oranges and grapes will be your winter best friends.
Myth: Hair breaks more in winter
actual: Hair breakage has nothing to do with winter. Your hair may get drier in the winter, but dryness is less of a cause of hair fall than it is in the summer. , use good hair care products and don't neglect protective styling even in winter.
Myth: Winter hair care is the same as any other year and you can follow the same routine
actual: During winter your hair needs a lot of TLC. Change your hair care products, switch to a more moisturizing shampoo, and shelve hair oils to lubricate butter. increase.
Misconception: Hats, wool hats, and beanies thin your hair and damage your scalp
actual: You can't get farther from the truth. Wearing a good hat and cap will cover your hair and prevent your scalp from drying out. A scarf or wool beanie will also keep your hair color safe. cloth or use a leave-in conditioner.
Total Wellness is just a click away.
Please follow us