It's almost 2023 (!) and there's just one more task you're required to complete before the end of the year: Give your hair the spotlight it deserves this holiday season. As someone whose idea of ~party hair~ has historically been a soft blowout or a sleek topknot (le snooze), I'm here to tell you that understated is officially over. This December, we usher in a new era of DTFO—decked the f*ck out—hairstyles, where the only rule is more is more.
The beauty of this anything-goes hair trend? It requires absolutely zero skill, as long as you've got the right accessories. And that's where I come in. Whether you're prepping for a low-key office party or an all-out New Year's Eve bash, I've gotchu covered with the best eye candy to screenshot and copy at home. Now please, put down the round brush and keep scrolling.
---
Oh, look—the photo I will tape to my mirror to remind me of the pretty simplicity of an oversize bow. And though, sure, having curtains of silk for hair definitely lends itself nicely to this half-up hairstyle, remember that a bow does not discriminate: You can fasten one below your topknot or around your chignon, or you can French-braid your hair and tie it to the ends of your braid.
Nervous about looking too cutesy? Well, (1) you won't, but (2) you can also layer two bows together—ideally in different colors or textures, as seen here—to create an edgier or more playful vibe, depending on what you're wearing and how you're feeling.
---
Bobby pins make the world go round—and also make for a shockingly easily party look. If the only hairstyle you've managed to perfect since 4th grade is a ponytail, you're in luck: As long as you have a handful of ~fancy~ pins and aren't afraid to use them (ahem, trust the process), you can easily spice up your regular hairstyle for the holidays.
If you're worried about looking like you quite literally just stuck a bunch of pins to your head, try adding texture to your hair first to create a lewk: Curl your hair (if it's straight or wavy), blast your roots with texturizing spray, and leave out a few face-framing layers to soften the finish.
---
Regular ponytail too snooze-y for you and your holiday shenanigans? Fine, fair. Then allow me to present to you this bubble ponytail adorned with silver bangles. If you were not naturally born with waist-length hair (hi, same), then prepare to become best friends with a few packs of braiding hair, which you'll need to wrap and pin around the base of your topknot for XXL length.
After bubbling your ponytail with hair bands, get creative: Slide on some cuffs, fasten on a few clips, or wrap and knot strips of ribbon around each bubble, tying the ends into a bow or letting them hang freely. Or, just bubble your ponytail with decked-out hair ties from the beginning and call it a day.
---
I know, I know—the word "updo" is enough to strike fear in the hearts of all. But trust me when I say you don't need to be a celeb hairstylist to copy this look; you just need a ton of hair pins (and a bit of patience). The key here is to embrace the chaotic, because in the end, even the messiest of updos will look polished once you add enough glitz.
Whether you're working with locs, braids, curls, or waves, the starting point will be the same: Pin your hair back in your favorite style (chignon, double buns, topknot, French twist), because the focus will be on your accessories, not your updo skills. Then, once your hair is secure, go wild with the accessories. Snap on the barrettes, slide in the pins, fasten the cuffs—your only limit is, uh, the surface area of your head.
---
No, you don't need windblown 4c hair for this party hairstyle, but, like, it doesn't hurt. As long as you can create a deep—like, super-deep—side part, you can easily copy this bejeweled hairline with some crystal clips and jeweled barrettes (bonus points for matching earrings to tie the look together).
Working with type-4 hair? Keep it natural or brush or pick it out before adding your accessories, keeping them close to your edges for maximum volume. Got looser curls, waves, or straight hair? Play around with positioning: Comb back the side of your hair, then slide on your clips a few inches from your hairline to keep the glitz from feeling overwhelming.
---
Behold: The party hairstyle for procrastinators everywhere (welcome, this is a safe space). If you're the person who has, like, the best of intentions, who totally meant to watch a few YouTube hair tutorials and practice their cat eye before tonight's holiday party, and who definitely didn't mean to start getting ready 30 minutes before they need to call an Uber, then this hairstyle is for you. Because…it's not a hairstyle. It requires no skill. It's all about the veil-headband combo, which—when paired with bright-red lipstick and a 10/10 fit, looks both retro and modern.
Throw your hair into a messy bun, French-braid it back, or twist it and secure it with a claw clip. The look doesn't really matter (and your makeup doesn't really either) as long as you've got the veil.
---
If you've gotten this far and still feel like you're going to stick with your trusty ol' topknot, braid, or twist this season, then this look is for you. Just do your thing—which, in this case, involves a mile-high stacked updo (what, that's not your daily style? Weird)—then sprinkle on your accent accessories.
Here, we used a mix of pearl bobby pins and pearl twist pins (they literally twist into your hair to stay put), but you can play around with whatever you've got: loose gems, pearls, or crystals (which you can stick on with hair gel), or encrusted pins and mini barrettes. Still not feeling in the party spirit? Bring out the glitter hairspray and go TF to town.
---
You can truly never go wrong with a headband hairstyle, especially if you're the person whose life motto is "I suck at doing my hair." And the only thing better than one headband? Two headbands. Or three. Or three with some matching clips (hey, there are no rules in your party era, remember?).
The trick here is to keep your headbands skinny (or go for one thick and one thin) and in complementary colors (like gold and silver, or black and white) or textures (like all metal-heavy or pearl-heavy). Finish with a matchy-matchy clip and some earrings, and you're ready to pre-game/head out.
---
In video: Diesel dress. Nanushka dress. Mateo earrings.
Beauty director: Chloe Metzger. Photographer: Mikey Asanin. Stylist: Andrea Zendejas. Photo assistant: Dave Kullapol. Art director: Katie Buckleitner. Producer: Ruben Chamorro. Hair: Anike Rabiu and Taichi Saito. Makeup: Tiffany Patton and Alana Palau. Nails: Elizabeth Garcia. Fashion assistant: Aisling Crispi. Designer: Margie Rischiotto. Models: Da'ani, Celeste Luz, Molly McArthur, and Madison Johnston. Digital tech: Richard S.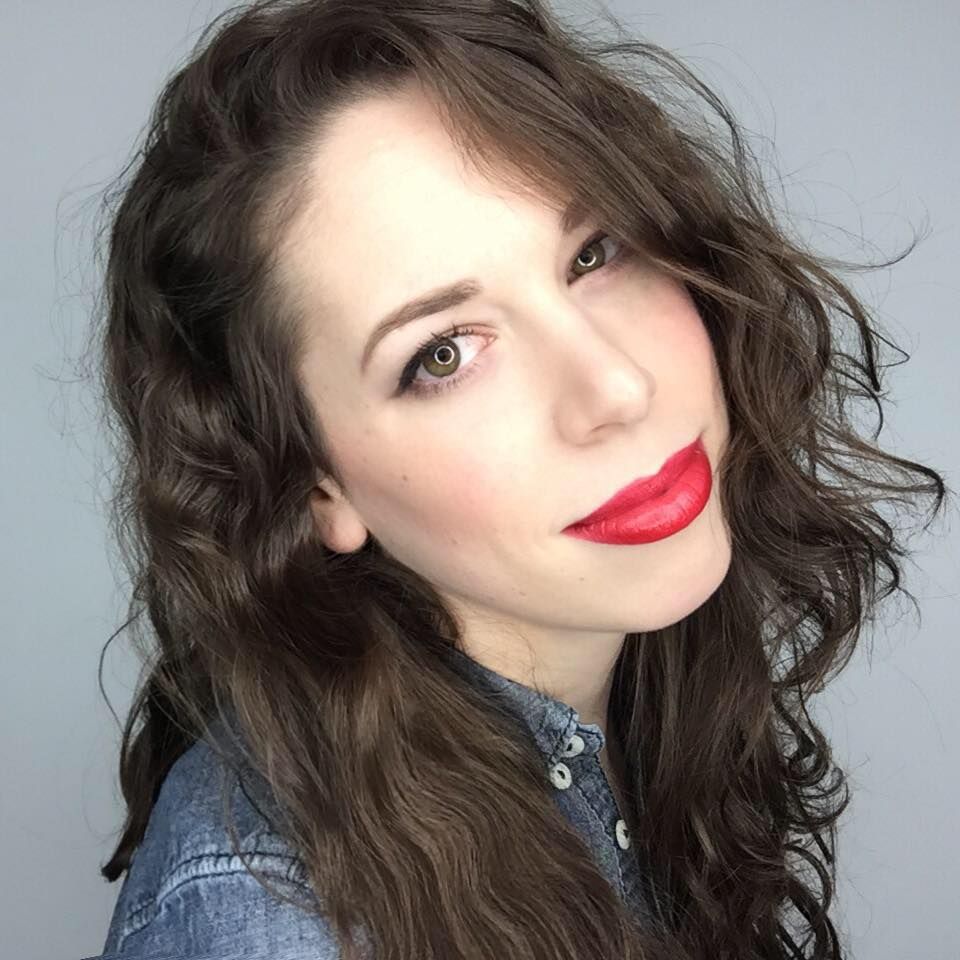 Deputy Beauty Director
Chloe Metzger is the deputy beauty director at Cosmopolitan, overseeing the editorial content and growth strategy of the hair, makeup, and skin space on digital, while also obsessively writing about the best hair products for every hair type (curly girl here; whattup), and the skincare routines that really, truly work (follow her on Instagram to see behind-the-scenes pics of that magazine life). She brings nearly a decade of writing and editing expertise, and her work has appeared in Allure, Health, Fitness, Marie Claire, StyleCaster, and Parents. She also has an unhealthy adoration for Tom Hanks and would like to please meet him one day, if you could arrange that. Thanks.