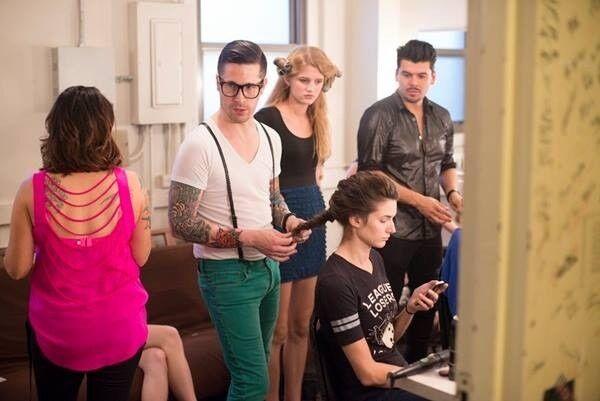 You may be making New Year's resolutions to improve your diet, exercise, meditation, work-life balance, and more. These are all important for your overall health and well-being, but give your hair some love this year too.
Josh Nichols, who calls himself 'The Principal,' shares some advice on hair health as we head into the new year. "Less, please," says the stylist and co-owner of his Kink in Clayton. 'Dryness is the enemy of body, waves and curls, especially in the winter, when the air is dry and we tend to wash our hair too much, stripping it of its natural oils.'
Moisturizing your hair is just as important as moisturizing your skin. To keep your hair looking its best, Nichols recommends using a shampoo focused on the scalp and a conditioner on the ends. "Most conditioners also contain cleansers, which can help clean ends without over-drying them," he says. If you use any of these products, use a clarifying treatment once or twice a month to remove buildup.
When it comes to specific products, recommendations vary by individual hair type, and your stylist can make suggestions, says Nichols. It is best used during the summer months, but not necessary during the humid months of summer.
One product Nichols recommends all year round is a heat protectant for those who blow dry or use heated styling tools. "At least a leave-in conditioner will help protect your hair," he says. We are one of the friendliest industries in the world."
If you're looking for the 2023 "it" style, less is more mantra.
"People want styles that can be air dried and still look great," says Nichols. To maintain, you have to use the products. Finding out what works for people is our passion as stylists.
Kink Hair Salon, 41 N. Central Ave., Clayton, 314-721-5465, kinkhair.com