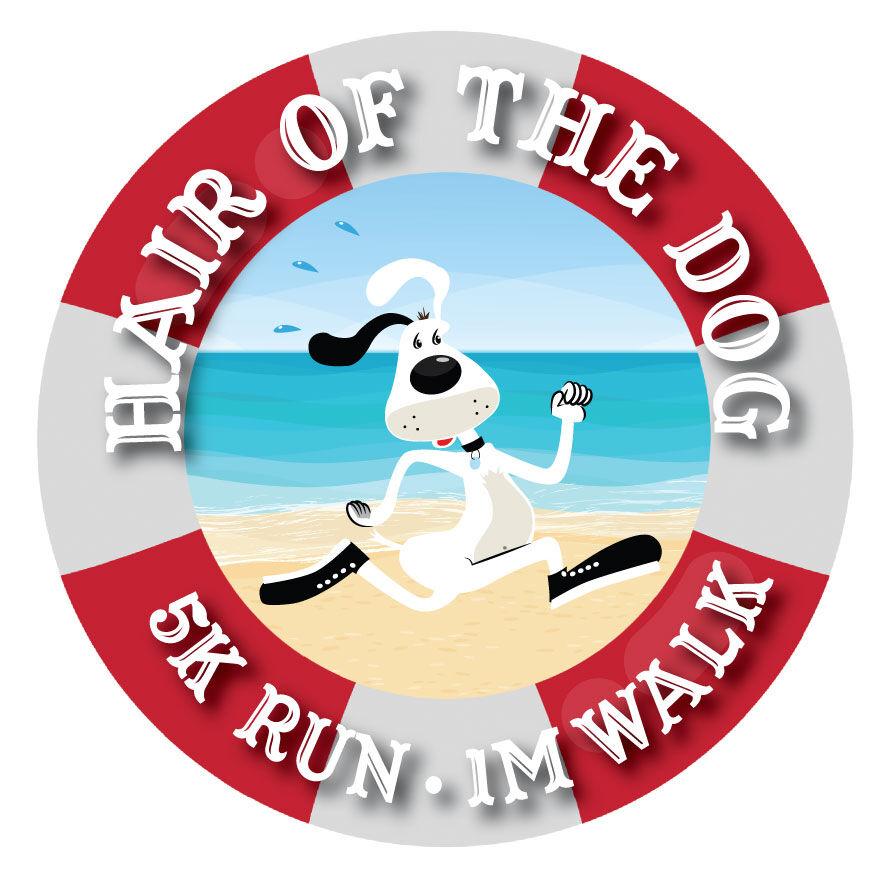 The 12th annual Hair of the Dog 5K Run and Family-friendly 1-mile walk will take place on New Year's Day at 10am on Garfield Street and the Atlantic near the Bethany Beach Bandstand. Race marshals and official judges include Bethany Beach Mayor Rosemary Hardiman, South He Bethany Mayor Tim Saxon, and 38th Ward State Representative Ronald E. Gray.
More than 300 runners and walkers have already registered by the Christmas holiday weekend, and well over 400 are expected to attend, according to race organizers. Proceeds go towards college scholarships and local grants, and last fall he donated his $12,000 to the PTO's Road to Baltimore Elementary School outdoor track fundraising campaign. The Quiet Resorts Charitable Foundation (QRCF) administers the race and offers $2,000 a year college scholarships to outstanding high school seniors in the area. Most of them are from the Indian River School District.
Doug Purcell, National Realtor of Crowley Associates Realty in Bethany Beach and President of QRCF, is pleased with the sponsorship.
"I'm amazed at how many sponsors we have this year," Purcell said a week before the race. "This is definitely the most sponsorship since I was on his QRCF board."
He said the organization has raised more than $7,000 in sponsorships to date, including coffee from Oceanview's Drifting Grounds and a case of bottled water from Pepsi's bottling company and distributor in Salisbury. He said he had collected many in-kind donations.
With race registration fees also raising nearly $7,000 and over 300 runners and families pre-registering, the QRCF has already raised more than $14,000 for one race.
Mr Purcell said: Mango's, Tidepool Toys, NKS Distributors, Scott and Shuman Law Firm, Bethany Beach Books, Beebe Healthcare, Boy Scout Troup 281, Crowley Realty, Carl Freeman Foundation, Coastal Point, Custom Fit 360, Ryan Homes, DRB Homes, NV Homes, Evergreene Homes, Pohanka Automotive and all other sponsors and in-kind donors to this event. "
"We are on schedule and looking forward to the runners and their families," Purcell said.
New Year's Day Chili Cook-Off returns to Mango's (after a three-year absence due to the pandemic) for the post-race Chilean Cup and Contest, where beer is served to adult patrons who can prove their age. Coffee and water are also provided for runners and walkers.
Restaurants such as Bethany Bruce, Commonwealth (formerly Hooked), Sordell's Northeast Seafood Kitchen and Summer Salt, which hold the current Cook-Off Crown, have agreed to create and cook their own chili recipes . Prizes will be awarded to the best chili overall and the hottest and sweetest categories. The two mayors and a state representative are tasked with judging Chili in a blind taste test at his Mango's that takes place while the runner is out on her 5K course.
The Hair of the Dog 5K is a flat, fast course that heads south down Atlantic South, backs up Pennsylvania Avenue north, crosses at a bike shop and goes home. The race ends on the boardwalk. A quick turnaround, sprinting up the boardwalk ramp to Bandstand his finish.
Hair of the Dog 5K is known for its age-tier prizes, including Grand Masters for older runners and competitors and its trademark large stuffed animal for the winner.
"We already have big stuffed dogs as top prizes," Purcell said, with the medals neatly attached to the collars of these toys.
There are also samples of dog food from local pet stores and plenty of toys and fun for family pets, including dogs who want to walk the course.