Hair Care Review: Kosmoderma Next Gen Hair Shampoo
December 28, 2022 at 6:31 PM
Read in 2 minutes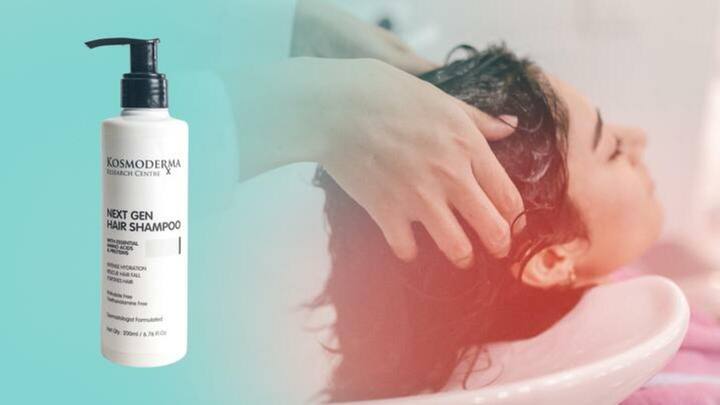 A variety of factors can cause hair loss, including hormonal changes, medications, aging, and genetics.

However, you can tackle this condition by using certain hair care formulas that aid hair growth and strengthen hair follicles.

Kosmoderma Next Gen Hair Shampoo helps revitalize hair growth in both men and women. Read our product review here.
This unique shampoo formula claims to reduce hair loss and make manes stronger, smoother and healthier.

The antioxidant properties, caffeine, and ana again in the product help reduce hair damage and reduce scalp sensitivity.

It also reduces the secretion of sebum on the scalp, reduces stickiness, and leaves hair silky smooth all day long.

This shampoo is suitable for all hair types.
The shampoo contains Ana, which stimulates specific signaling molecules that reinvigorate hair growth and restore vitality.

The caffeine in it is intended to promote hair growth while reducing dryness and split ends and making the mane shiny.

Niacinamide improves hair texture and boosts blood circulation in the scalp, while lemon extract controls oil production, strengthens hair, and reduces itchy and flaking scalp.
Comes in a convenient package
The 200ml product comes in a white plastic bottle with a durable pointed nozzle. You can press the nozzle to squeeze out the product.

Nozzles get the amount of product you need when you need it, with zero waste.

The dermatologically tested shampoo has a mild citrus scent and a thick consistency.

The price for a 200ml bottle is Rs.890.
Take the product in your palm, apply it to the scalp and massage well until it foams. Leave the shampoo on your hair for at least 1 minute and rinse off with lukewarm water. Dry your hair to create smooth, silky strands.
This shampoo is phthalate- and triethanolamine-free, making it great for all hair types, even those with sensitive scalps.

It also contains essential amino acids and proteins that provide intense moisture to your hair while fighting hair loss.

It lives up to its claims of making your hair soft, silky and smooth.