For 12 episodes in 2022, Meghan Markle has a unique opportunity to speak directly to the public. archetype A 6-hour Netflix documentary about her is out.
In a major revelation, the Duchess told the world she was forced to work after her son, Archie Mountbatten-Windsor, was nearly caught in a fire.
She also learned about her school experiences, her first meeting with Kate Middleton, and her Nigerian ancestry.
baby archie nursery fire
Meghan Markle told her archetype Spotify Podcast's Archie was nearly caught in a nursery fire while on tour in South Africa in 2019, but she and Prince Harry had to get back to work anyway.
"Archie, four and a half months old?" she said. "And the minute we landed, we had to drop him off at this housing unit they were staying in. He was trying to get ready to drop off for a nap.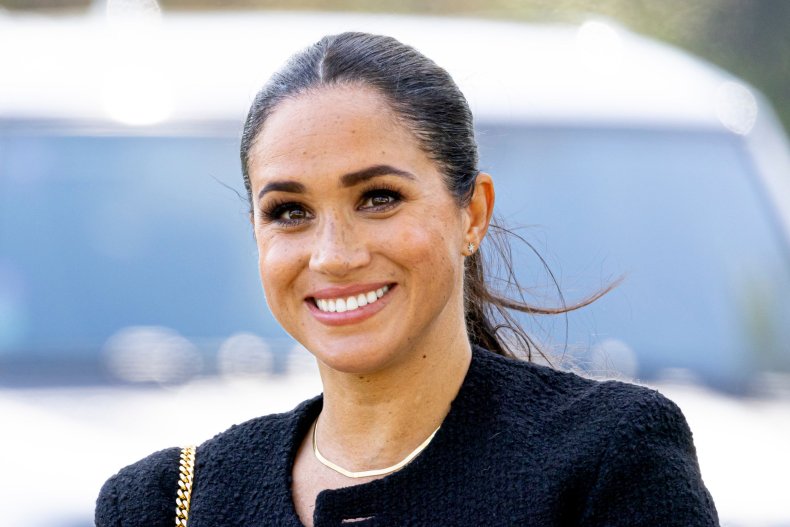 "We soon went to an official function in this town called Nyanga. At that moment, I stood on a tree stump and gave this speech to the women and girls. When I finished, I drove off and they said there was a fire in the house. What? There was a fire in the baby's room. What?"
The Duchess said she happened to be out of the room with her nanny while Archie was having a snack when the fire started.
"And we're back. And of course, as a mother, you say, 'Everyone is in tears and upset. And what do we have to do?' Do you want to go out and do another formal engagement? I said, 'This doesn't make sense.'
First meeting with Kate Middleton
Meghan spoke in a Netflix documentary Harry & Meghan: "Even when Will and Kate met her for the first time, they came to dinner and I was wearing ripped jeans and I was barefoot."
"I kind of used to be a hugger," she said.
She added: Relax now. But the format carried over to both sides, which was surprising to me."
Friendship with Samantha Markle's daughter
Meghan said in the documentary that she never had a close relationship with her half-sister, Samantha Markle, but became friends with Samantha's daughter, Ashley Hale.
"We just hit it, I was on suit At the time, I said, 'Let's go on vacation,'" said the Duchess.
Meghan added that the palace told her she could not invite Hale, who was raised by her grandparents and not by Samantha, to the royal wedding.
"This half-sister wasn't invited to the wedding, but how do we explain that the half-sister's daughter was invited to the wedding?" I was not invited to the wedding."
Meghan's comments on Prince William and private messages
Meghan Markle was seen in a documentary reacting to the news that former Kensington Palace communications secretary Jason Knauf released her personal message to the Court of Appeals in a lawsuit between her . mail on sunday.
Knauf worked for Meghan, Harry, Prince William, and Kate Middleton during her tenure, but after retirement, worked for William and Kate's charity, The Royal Foundation.
Mandana Dayani, former chairman of the Archwell Foundation, can be seen saying in the footage, "He works for his brother."
"I know," Meghan replied to Prince Harry, adding, "It's your brother. I'm not going to say anything about your brother, but it's very clear."
Harry says "yes" and adds:
Meghan's Nigerian ancestry
Megan told her archetype She "did her family tree a few years ago," a podcast that says she's "43% Nigerian."
Meghan added:
Meghan was the 'ugly duckling' at school
Meghan interviews actress Mindy Kaling archetype She then revealed that she was smart, not cute, at school.
"No, no, no. Ugly duckling," Meghan said. "It's not traditional beauty, and that might be considered beautiful now. But frizzy curly hair and big gaps in my teeth. I was a smart person."
"I grew up in Los Angeles, went to Hollywood Schoolhouse, then Immaculate Heart. But I didn't have anyone to sit with me at lunch. i know where i fit in.
"And I was like, 'OK, I'm going to be president of the multicultural club, I'm going to be president of my sophomore class, I'm going to be president of this club and the French club.'
"That way, I could have meetings at lunchtime. It was always busy, so I didn't have to worry about who to sit with or what to do."