Fans had a lot left to chew on in AMC's final episode interview with the vampireThe supernatural queer romance was published at the last minute and Lestat (Sam Reed) was still alive.
However, the series didn't quite end without leaving us with lingering questions and keeping us on the edge of our seats about the upcoming announced second season. Adapted only partially, the show opens up for season two, adapting the rest of the book and looking at other entries. Anne RiceA series that comes to life.
RELATED: 'Interview with a Vampire' reveals Louis and Lestat's relationship is toxic
What Happens in the 'Interview With the Vampire' Season 1 Finale?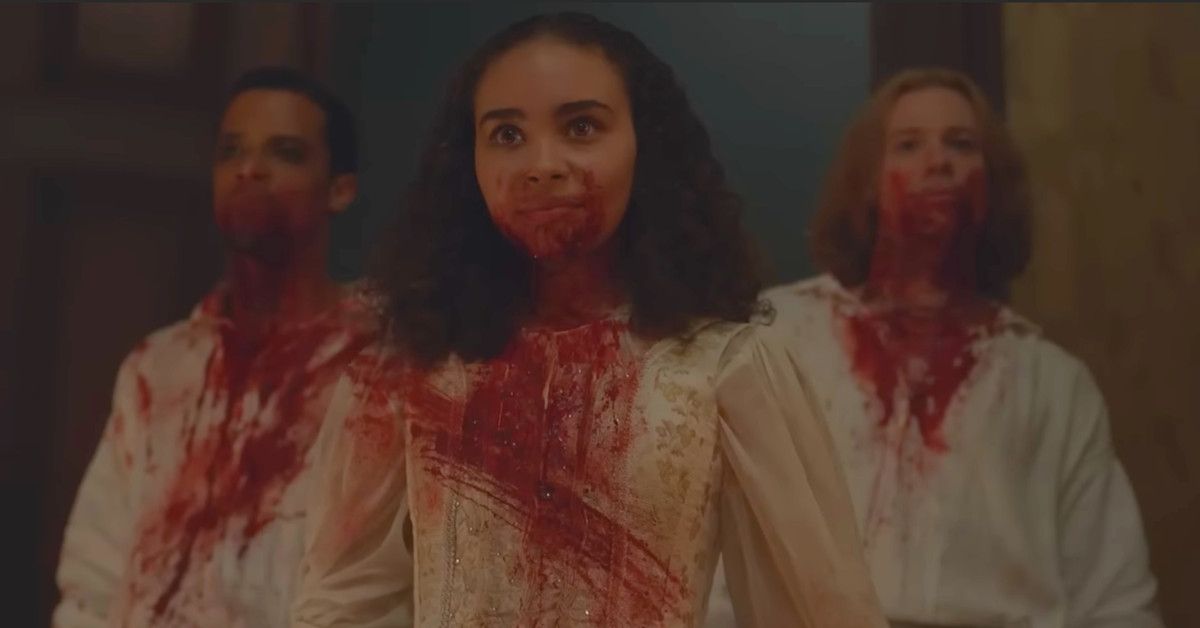 In the finale, Claudia (Bailey Bass) successfully persuaded Lestat to throw a party before leaving New Orleans for good. Despite Antoinette (Maura Grace Atari) Size hiccup, Claudia's plan is essentially successful except for one important detail – Claudia and Lewis (Jacob Anderson) Lestat's body cannot be completely disposed of. Clipping a few pages from Claudia's diary made it clear to Daniel Molloy (Eric Bogosian) Louis skimps on important details of what happened next. Louis states that the two killed Lestat, with Louis slitting Lestat's neck and putting him in a coffin in the cemetery.
From the way Louis tells this story, this would be the end of his attempt with Lestat. It is possible that the missing page, therefore, details Louis and Claudia's discussion on this very issue. enough sexuality. The show itself proves that Louis really is in the final moments of the series, reaching out of his coffin and feeding a mouse.
Where will 'Interview with the Vampire' Season 2 take place?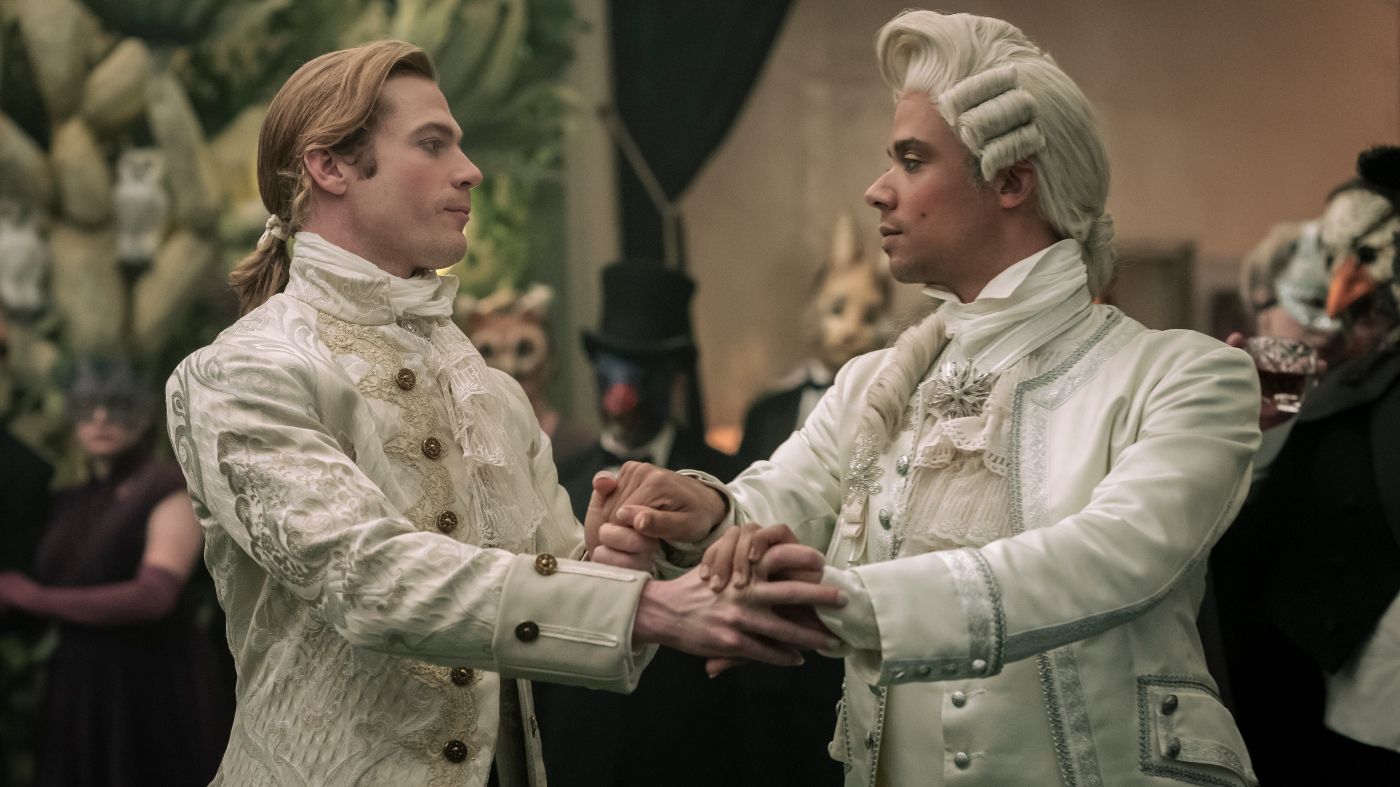 Another obvious thing for first-time readers is that interview with the vampire novel, that season 2 is all set to move to Europe. Rollin Jones Confirmed this and said:
"We are going to Europe and part 2 of the novel is episode 1 of season 2. So we're going to go there and experience it. Then we're going to Paris. Life of the Order." We'll see what it's like but we have more time than movies and books and in terms of what's happening in Dubai there's so much activity going on we'll continue to make the interview a part of this and flash We make it as important as the bag."
How will Armand's character changes affect Season 2?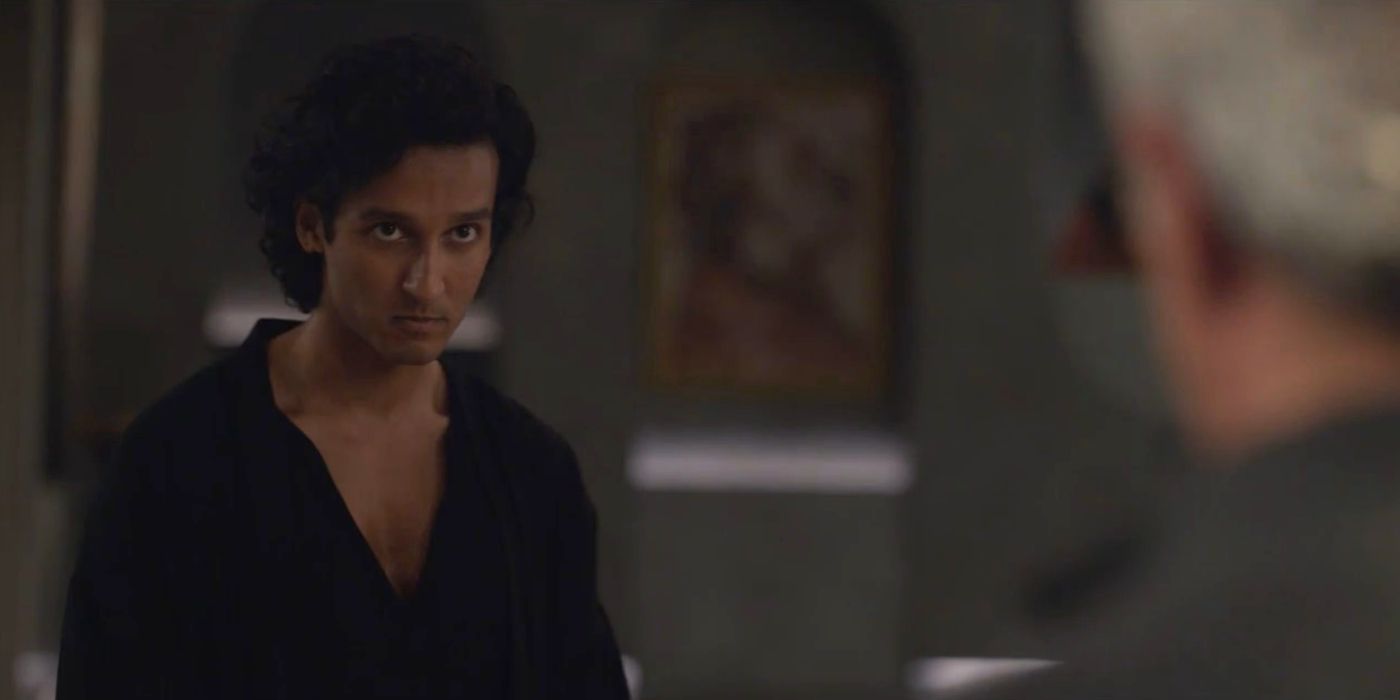 Some of the "active stuff" in question could include the big Rashid reveal from the season 1 finale, revealing in a shocking twist that Rashid is actually the vampire Armand. In this book, Louis and Claudia embark on a trip to Europe and eventually meet Armand. They are hairy and pale. He is also the oldest vampire introduced in the novel, having been bitten at some point in the 15th century. Therefore, he is much stronger than Lewis, Lestat. On the show, he looked so different, racist, devout Muslim, he didn't look that weird in Dubai, but how did he prove himself in Paris years ago? It will be interesting to find and see how it bites Lestat.
Lewis and Claudia's journey puts them at the crossroads of all kinds of vampires, eventually leading them to the Vampire Theater, aka Theater de Vampires, where Lestat worked as a mortal.This would also allow Reed to return to the role if showrunners delve into his past here and adapt the contents of the second book. Vampire LestatAlthough Lestat does not appear in the second half of the first book (although his presence looms large over the characters in the book), it shows how he knows Armand, and how Armand and Louis interact with Lestat. May their romance blossom as they bond over their respective relationships.
In the book, Armand ultimately contributes to Claudia's demise. Louis finally decided to live with Armand, and the two remained buddies for decades when it became clear that Louis had not moved on from Claudia's death. But Armand is a part of Louis' life now, and who knows if Claudia's death happened that way, if it happened, and what role Armand plays in it. do you
Jones also added that the sophomore season will delve into the credibility, or lack of credibility, of what is said or shown on screen.
"Then, most of all, we played around with it a little bit in season one. Memories and the idea of ​​what's true and what's not are big players in season two. It's all about fumbling, who am I? How did I get here? What will happen to me? There are many!"
We already flirted with this a bit in the first season, as we were introduced to Rashid rather than Armand. Between the introduction and the changes made by the showrunners, the series is more than a blueprint to follow. Jones also hinted at locations in Romania and Bulgaria as upcoming attractions for the series. It's a tradition, so it's a natural progression for the show to take these characters to all corners of the world. It could be a showrunner looking to expand on the journey that Louis is taking.